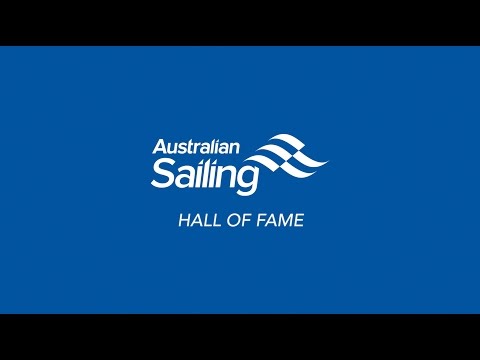 The Australian Sailing Hall of Fame was announced late 2016 by Australian Sailing and has been  established in collaboration with the Australian National Maritime Museum.  Nominations for the inaugural induction have now closed, with the first inductees to be announced at the end of November 2017.
"This important initiative will recognise the greats of our sport – those who have inspired many and contributed so much to make our sport what it is today," said Australian Sailing President, Matt Allen.  "Sailing has a long and wonderful history in our country, and has been responsible for some of the most iconic sporting moments Australia has ever seen.  Recognising those who have been part of this history and acknowledging their contribution is at the heart of the Australian Sailing Hall of Fame."
Nominations are sought in two categories – in the sailor or athlete category; and in the general category which will recognise those who have played a critical supporting role such as an official, coach or similar.
Nominations will be considered by a highly regarded Selection Panel, which will be chaired by David Tillett.  Mr Tillett has served as Chairman of the Jury at numerous Olympic Games and America's Cup events, in addition to serving on the  World Sailing Council and Australian Sailing Board.  He will be joined on the Selection Panel by Amanda Lulham, Michael Spies, Karyn Gojnich, Greg Johns, David Staley, Matthew Allen (representing the Australian Sailing Board) and Australian National Maritime Museum Director, Kevin Sumption.
The Australian Sailing Hall of Fame will recognise those with the highest achievements in the sport.  In its infancy, the Hall of Fame will be in 'catch up' mode and a phased approach to inducting nominees will be applied.
Nominations for the 2018 Hall of Fame inductees will open in early 2018.  Further details will be posted on this page.
The Australian Sailing Hall of Fame, is an Australian Sailing initiative in conjunction with the Australian National Maritime Museum
For more information contact Megan McKay from Australian Sailing - megan.mckay@sailing.org.au
Tickets are now available to purchase if you wish to attend the inaugural Australian Sailing Hall of Fame Inductions |CLICK HERE