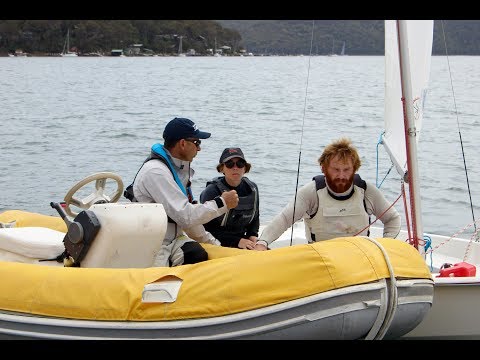 Background
Australian Sailing's philosophy is to create programs that develop skills and competencies; and deliver best-practice within a nationally consistent framework.
Sailing is no different to other sports, where the use of a coach has significant benefits that increase the level of skills, satisfaction with, and enjoyment of, the sport.
To ensure coaches are meeting these requirements and delivering to a minimum standard, it is important that they receive tuition and attain a nationally recognised qualification.
Australian Sailing's 'Sailing Coach' Course is an evolution of the previous 'Club Coach' course and builds on this, with input from the Australian Sailing Team Coaches and a number of Australia's most successful coaches.
Course Overview
The Australian Sailing, 'Sailing Coach Course' is based on the learnings and success of the Australian Sailing Team over a number of years.
The course has been created with significant contributions from members of the Australian Sailing Team including multiple Olympic medal winning coaches Victor Kovalenko and Michael Blackburn and has been further developed and piloted by Olympian Sarah Ogilvie.
The course builds on the Instructor's knowledge and caters for those working with participants and athletes who have learnt the basics and want to develop their skills further, so that they can enjoy competing at Club, State and National events.
The course contains both theory and on-water components and is conducted over 2.5 days (generally a Friday evening and a weekend). The course is delivered by Australian Sailing accredited Senior Coaches.
Sailing Coach Assessment Forms